A Marketing Plan is something you live by,
not something you die by. It must be
flexible enough to address changes in
technology, the economy and other factors
that can affect your business. It must
address both goals (qualitative ends) and
objectives (quantitative factors), and it
must include an Action Plan.






A Financial Business Plan typically
includes two Five-Year Revenue and
Gross Profit projections as well as pro
forma P&L Statements and Balance Sheets.
It should include both Base and
Stretch Budgets.






An Operational Business Plan is a collaborative
effort that consumes two to three hours
a week of each manager's time. The
greatest benefit of a Business Plan is
that it forces each manager to think
strategically about his or her operation
within the entire enterprise. We call this
the Long View.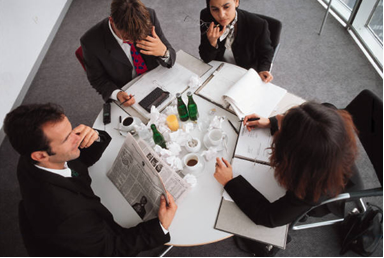 If your business is ready to start thinking
strategically, give us a call at 888-632-7200,
or contact us via e-mail at:
strategicplanning@aasassociates.com.
Marketing Plan: You would not try to drive to a location you had never been to before without a road map. And you cannot take your business to new sales levels or into new markets without a Marketing Plan. A Marketing Plan is an essential tool that insures that your sales force and marketing programs will take your business to its goals and objectives. We've helped hundreds of companies grow their businesses to new sales and profit levels by helping them develop more than a road map. Their Marketing plans became a Treasure Map!
Financial Business Plan: A Business Plan includes all the elements in a Marketing Plan, plus such factors as what capital investment will be needed, how other departments (manufacturing, engineering, accounting, finance, operations, etc.) will grow, and what the enterprise's ROI can be expected to be over the duration of the plan. A Financial Business Plan is specifically used for Capital Acquisition via private investors, venture capital or a public offering, or to secure financing.

Operational Business Plan: Unlike a Financial Business Plan, an Operational Business Plan is used to help all departments better plan their activities, personnel requirements, and capital and equipment needs, and to help keep them focused on the enterprise's goals and objectives. We typically develop a Rolling Plan that is revised and updated annually. Few businesses do not agree that they need a Business Plan, but it is difficult for managers to take time from their operational duties to develop a plan. The team that AAS Associates assembles is able to look at your business strategically, add perspective your management team simply cannot have because of their day-to-day commitment to the enterprise, and help your managers see their functions and operations in strategic terms.